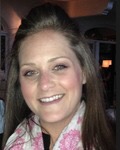 Dr. Tara Zuckerman is a licensed psychologist specializing in the treatment of Anxiety Disorders, Autism Spectrum Disorders and Attention Deficit Disorders. She has specialized training in the assessment and treatment of behavior related issues, as well as interventions specific to OCD and related disorders. Her therapeutic style is warm, integrative & collaborative. She will often use sarcasm & humor to accompany interventions. Dr. Zuckerman is passionate about working with children, adolescents and young adults with varying needs. She has been trained in Cognitive Behavioral Therapy (CBT) with both children & adults. In addition to CBT, she uses elements of other treatment modalities including Acceptance & Commitment Therapy, Mindfulness, Solution Focused, Behavior Modification, Motivational Interviewing, and Exposure & Response Prevention to help reach therapeutic goals.
In addition to individual therapy, Dr. Zuckerman offers family therapy and intensive treatment options are available when appropriate. She is able to complete school and behavioral observations. It is her goal to always engage and collaborate with all related professionals working with you or your loved ones throughout treatment.
To schedule an appointment, please call Dr. Zuckerman at 954-951-8522 or email her at DrZuckerman@sfpg.org.