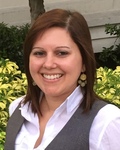 As a Licensed Mental Health Counselor Sara has years of experience helping people deal with mental health and addiction challenges. If you are feeling depressed, anxious, unhappy with yourself or struggling with addiction, contact her for a FREE phone consultation. Sara's approach will make you feel comfortable so that you can openly and honestly discuss your feelings and concerns. Sara can teach you skills and solutions that can help you overcome difficulties in your life. Together you can create a plan for you to make the changes necessary so that you can live the life you want.
Sara is a Certified Addiction Professional with knowledge and experience helping people through the stages of change. She will help you understand your addiction, stop the abuse and develop a relapse prevention plan that is individualized and realistic so that you can free yourself from the chains of addiction.
With an eclectic approach Sara can provide you with the best interventions for you when needed. She finds that the best work happens with people who are motivated and are willing to challenge themselves to change difficult patterns so that you can gain the most out of therapy.
To schedule an appointment with Sara, please contact her at 954-621-1391 or at https://reclaimcounselingfl.com